Welcome to Perth Roofing and Gutters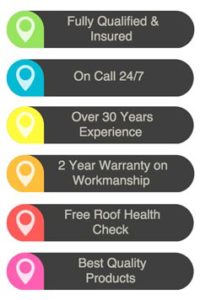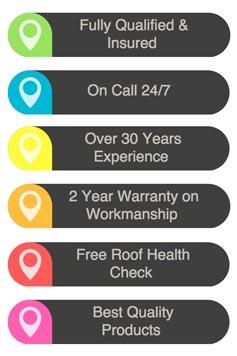 The roof of any building is one of its most important features. It protects from the cruelest elements on a constant basis. That is why when it is time to repair or replace your roof a reputable roofing company is your best friend.
Repairing or replacing a roof is a large investment; as is true with any investment, you want to be sure that you are relying on skilled professionals who have your best interest at heart. At Perth Roofing and Gutte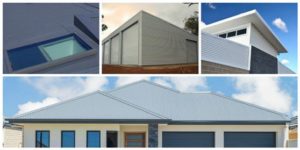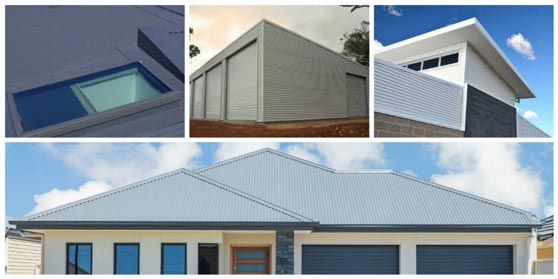 rs we pride ourselves on our decades of experience as well as our friendly and knowledgeable staff. From your first call to us until your final handshake when the job is complete, we make certain that you receive the expert attention that you deserve. Regardless of the size of the project, we believe in doing each job with the same excellent care and precision. Because we are a family owned and operated business, we understand the value of building solid relationships with our customers. We want our family to treat you like family and to that end, if there is something you feel is not right, tell us, and we will make it right. Your satisfaction is 100% guaranteed.

We are proud to offer a broad range of services here at Perth Roofing and Gutters, and we are equipped to meet residential, industrial, and commercial needs. Our list of available services includes roof repairs, guttering, re-roofing, asbestos removal, timber sagging, roof plumbing, building maintenance, insulation, and roof tiling services. Additionally, we are pleased to offer our customers installation and maintenance of skylights, box gutters, custom flashings, vents, and spouting. We are available for cleaning of gutters, skylights, and solar panels as well as maintenance of tile or tin roofs. If you just require the materials to do the job yourself, we are happy to arrange the delivery of the items that you will need.


You can rest assured that all of the professionals here at Perth Roofing and Gutters are licensed and insured. We adhere to and often exceed the safety and health methods required by the government. We work according to the meticulous Australian standards and only use top notch materials from reputable suppliers. All the members of our installation teams are well trained and personable. You can expect the workers assigned to your job to arrive, on time, in professional attire, and ready to complete the project promptly. You do not need to worry about work crews beginning your task and then disappearing for days at a time. We promise a response within 24 hours on non-emergency calls and in the event of an emergency we will arrive as quickly as possible. Upon assessing the job, we provide a free written estimate and will beat the price of competitors' written estimates for the same work guaranteed.
Sometimes it is easy to overlook what may appear to be a small problem with your roof or gutters. Often we are so busy taking care of what is clamoring for immediate attention that a drip, a leak, or other sign of moisture falls by the wayside until it suddenly becomes a major dilemma. At Perth Roofing and Gutters, we want to help you keep great crises at bay by offering a free fitness check for your roof and gutter system. This inspection is a service which our competitors offer for $150 or more. We offer this to you because we want to build relationships not just compile work orders. At the time of your roof's fitness check, we will give you a detailed repor
t of what issues or potential issues we discovered along with roughly estimated costs of repairs. You are under no obligation to schedule any service. It is that simple no hard sell or high pressure from our inspectors.
Tips on hiring contractors-
Here at Perth Roofing and Gutters, we respect our fellow home improvement businesses and believe that healthy competition makes each of us better at what we do. However, there are some businesses with low standards or worse that you should be aware of before entering into an agreement. A company with most or all of these red flags is likely questionable and not reputable. It is in your best interest to check out anyone who will be working in and around your home or business.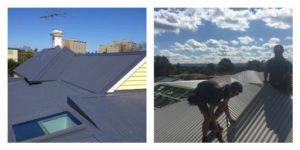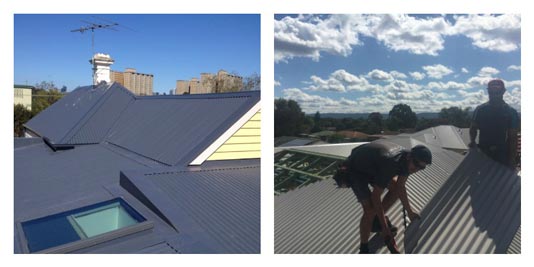 • No Business References             
• No Insurance
• No Written Contract
• Wants A Cash Only Arrangement
• Uses High-Pressure Sales Tactics

Available 24/7 on call
We are there to service your
roofing needs when you
need it most

Expert and Professional
With over 30 years experience
in dealing with all things
roofing and gutters we are
the passionate professionals

Satisfaction Guarantee
We make sure all our customers
are satisfied. We gauge this from
the large amount of referrals we
receive from happy clients

Free Inspection
Contact us today about our free roof
health check or book in
a no obligation free quote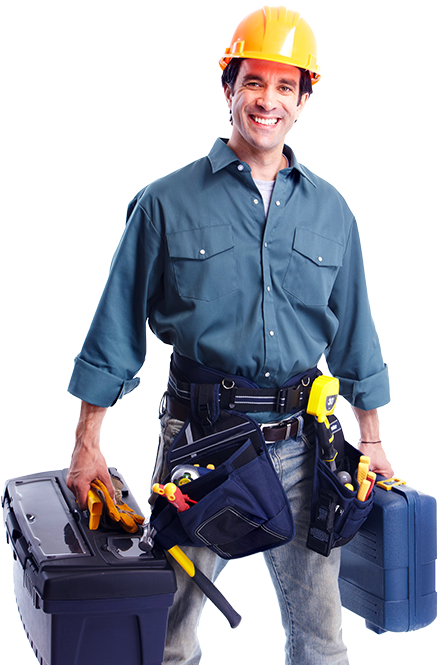 Free Same Day Quote
Contact us Today to receive a free measure and Quote
Gutters & Down Spouts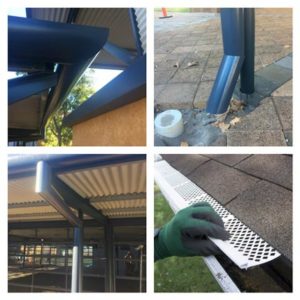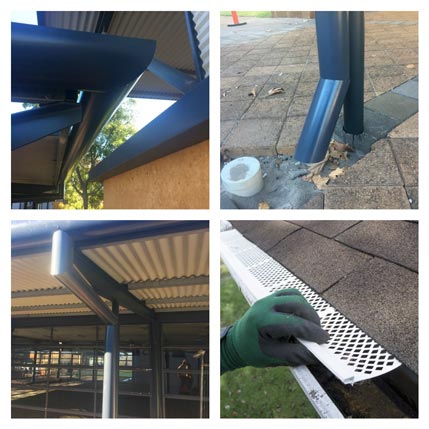 We Take Care of All of your Roofing Gutter & Patio need no matter what the task or the scope of work. Wether it be maintanance, Repair or a new Project we are the experts in doing the job right first time every time.
We understand that our customers' needs do not necessarily end with the completion of a roofing job. That is why we proudly offer a full range of services designed to give you access to our top notch service for many of your repair and replacement needs.
Gutters- It is in our name, and we take our gutter work as seriously as we take our roofing because gutters help to extend the life of your roof. If you are in need of gutter installation, repair, or replacement, we will take care of your gutters with the same high standards that we approach all of our work. We provide the same 100% guarantee and the same pricing policy for our competitors' written estimates.
We offer several styles of gutters that are available in dozens of colors to
compliment your home or business. All styles of gutters have slots allowing torrential rains to drain from the front of the gutter; preventing water backup near your roof.
• Standard style – The standard style flatters all types of buildings. It has a classic line and is a highly popular choice for new construction.
• Colonial style – This has a classic lifted silhouette which compliments all styles of buildings.
• Quarter round – Our most popular gutter built with Australia's harsh climate in mind. The unique design of the quarter round gutter withstands powerful downpours and leads water away from your roof with ease.
• Patio gutters – Our patio gutters are all custom fit and low profile to remove water efficiently without detracting from the look of your patio.
Gutter Guards – We also provide gutter guards to help keep your gutters clear and the water flowing smoothly. The guards are made of sturdy mesh and fit all gutters. The mesh keeps leaves and debris out of your gutters, so they efficiently remove water.
Downspouts – Having proper downspouts on your home or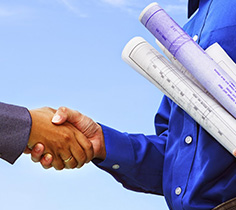 business is as important as having quality gutters. Our downspouts come in the traditional round shape as well as a square gutter shape which is very popular with owners of buildings with a modern flair.
Fascia – The fascia of a building typically will last for the life of the structure. However, if the fascia on your building sustains damage or if you would like a fresh and updated look, we can replace the fascia on your structure quickly and easily.
Not everyone is at home at the top of a ladder; that is why here at Perth Roofing and Gutters we are pleased to offer a yearly gutter cleaning service to our clients at no additional charge. We will scoop away any debris and also flush your gutters and downspouts to check for any leaks. You can schedule this at the time of installation or call for an appointment. Often, we can come and clean your gutters on the same day that you call.
Gutters Perth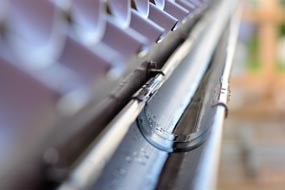 We Take Care of all your guttering needs wether you need  new gutters & down pipes, need to fix existing ones or give your gutters a good clean we do it all
Asbestos Removal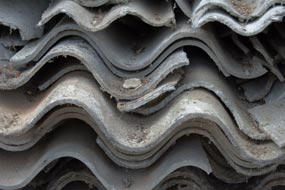 We have the qualifications, expertise and the care to doc the job safety and effectively
Roof Restoration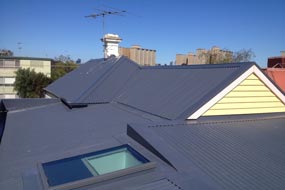 Servicing all roof types in all sectors
New Roofs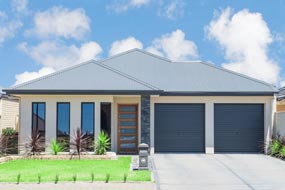 Servicing all roof types in all sectors

Other Main Services
 In addition to roofs and gutters, we are pleased to offer our customers a variety of other services including:
Patios- Perth Roofing and Gutters can help you make the most of your patio space by installing a pergola or a roof to offer relief from the sun. Our designers will work with you to create the perfect covering so that you can enjoy your outdoor space even in the middle of a warm Australian summer.
Skylight Installation- We offer many different styles of functional skylights which look great. Skylights are a cost effective way to brighten and add life to your home or business.
Ceiling Vents- We can install ceiling vents in conjunction with skylights or individually. These are an excellent way to improve the comfort and quality of the air in your home.
Roof Ventilation- Roof ventilation is a necessity in Perth and the surrounding area. When the heat in a building cannot escape, it can cause significant damage to electrical wiring by making it dry out and crack. This breakdown creates a potentially dangerous situation. Trapped moisture can cause a buildup of molds and mildew both of which can cause health problems as well as permanent property damage. Additionally, moisture can crack plaster and ruin paint in your home or business.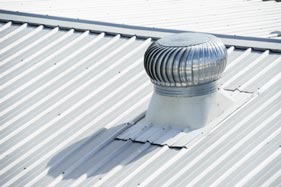 Whirlybirds- We strongly advise that all of our customers install whirlybirds. These vents are cost efficient, quiet, and completely self-contained. They are air powered, and even a gentle breeze will make the whirlybirds spin and pull hot air out of the building. Here at Perth Roofing and Gutters, we offer the installation of a free whirlybird for every $1,500 spent on a job because we feel they are something all structures in the Perth area need.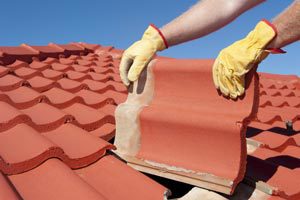 Roof Tiles- Tiles are not just made of terra cotta anymore, and we offer our customers plenty of variety if they are choosing a new tile roof. We find the best materials for our roofing jobs, that is a perk of being a family owned and operated business. We have no obligations to manufacturers. So we can offer you a huge variety of roof tiles. The dozens of colors and materials for you to choose from will guarantee that you get the perfect look for your home or business.
Insulation-Quality insulation is a must for structures in Australia. It helps keep you warm in the winter and also helps keep you cool in the summer. At Perth Roofing and Gutters, we will be sure your home or business has adequate insulation; if it needs insulation, we can install it quickly and easily.
Colorbond® Materials- Colorbond® steel is a product that we proudly endorse as one of the best materials available for roofing, gutters, and other outdoor structures on the market today. The company has been in business for over 50 years and has specialized in creating beautiful steel specifically designed for Australia's extreme weather. Of the 22 Colorbond® shades, five are solar reflective. In addition to looking great and being durable, Colorbond® is energy efficient, easy to maintain, offers protection against brush fires, and comes with a warranty.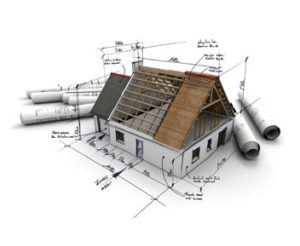 Areas Serviced
We Take care of all your roofing needs in the Perth CBD and far surrounding areas
Canning Vale
Scarborough
South Perth
Wembley
Como
Dianella
Willetton
Nedlands
Mount Lawley
Cottesloe
Duncraig
Subiaco
Mosman Park
Claremont
Maylands
Thornlie
Floreat
Baldivis
West Perth
Applecross
Sector
Here at Perth Roofing and Gutters we provide our services to many types of clients.
Residential– We have been caring for roofs of homes in Perth and the surrounding area for over 60 years. We pride ourselves in establishing long-term relationships with the homeowners we work for and are pleased to count them as friends. No job is too large or too small, and we work on new and existing homes.
Commercial and industrial– Our team of commercial and industrial specialists is among the best in the industry. Years of experience combine with the latest training to give all members of our commercial crew a keen understanding of what business and industrial customers need and expect. We have proper licensing and insurance and also include maintenance of our work.
Government– Perth Roofing and Gutters proudly provides roofing and maintenance for various government sites including schools, hospitals, centers for the aged, and government buildings. We offer the required pre-contract work and possess the current certifications and accreditations mandated for all job sites. Maintenance is also a part of our service on government contracts.
Mining and resources– At Perth Roofing and Gutters we understand how vital quality materials and workmanship are to safety in mines. We have a dedicated professional team who specializes in the areas of mining and resources. We complete all pre-contract labor and have the necessary accreditations and certifications. We will also perform regular maintenance and safety checks on all of our projects.
Testimonials
Perth Roofing & Gutters did a great job on roofing our newly built house. Very pr
ofessional and we were very impressed at how quick they were! Couldn't fault the tidiness and quality of their work. Would definately recommend them. Great job boys! Thanks for doing our roof

🙂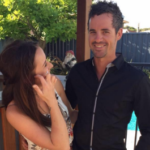 Lucy Stevenson
Outstanding service.  We were never left in the dark with where the job was at.  The Professionalism on our roof repair was outstanding and they beat a competitors written quote as promised.   With their experience and expertise there is seriously no job in the roofing game these guys could not tackle.. Cheers guys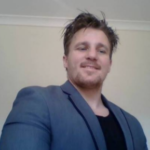 Coel Linnell