Roof Carpenter Perth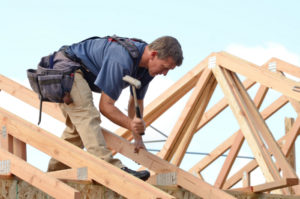 We proudly employ supervisory specialists whom you can depend on to make sure the job is done to our exacting specifications and meets your expectations. While our customers may not notice the differentiation, various aspects of the roofing business require specialized training. Our roofing carpenters train in both the work of roofing as well as in the science behind construction. They understand the physics and mechanics necessary to give you a perfect result. Likewise, our roofing plumbers are well versed in all aspects of water removal, and ways to keep your roof and foundation dry and free from water damage. These professionals know all of the ins and outs of their respective specialties and are proud to demonstrate their skills.
At Perth Roofing & Gutters, we want to earn your trust and your business. Feel free to call us with any questions you may have or to schedule a no cost and no obligation check.
Note: if you're in the Perth CBD and need general or emergency plumbing, visit CBD Plumbers Perth for assistance.
Contact Us