The Experts in Asbestos Removal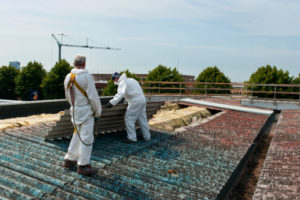 From the mid-1940's until the 1980's substantial mining of asbestos took place throughout Australia. Once discovery of its dangerous properties became public, its use diminished somewhat.
In 2003 the government classified asbestos as unsafe for building and using it was illegal. This fact is good news for those with construction built after the 1980's, however, prior to this time, over 2,000 construction related materials contained asbestos in one form or another. An estimated 93% of all Australian construction built before 1976 still contains asbestos. Due to its hazardous nature, removing asbestos is precise work carefully regulated by the Australian government.
If you need asbestos removed from your property, make sure you hire a skip bin that is for asbestos ONLY.
The use of asbestos for many years makes it abundant through all areas of Australia. In most cases, newer construction is likely to be asbestos free, and all development after 2003 is required to be asbestos free. These are several places in and around your home that commonly contain asbestos.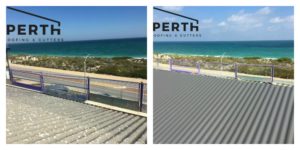 Gutters and Downspouts – Asbestos is stable, durable, and moisture resistant making it a common choice for gutters and downspouts.
Roofing Sheets – Because of the moisture resistance and the heat resistance, asbestos is often found in roofing materials
Cladding – Asbestos frequently turns up in a variety of materials such as simulated brick, simulated wood, and traditionally finished cladding
Corrugated Panels – The affordability of asbestos led to its use in many corrugated panels.
Linoleum – Often, linoleum had a thick backing with asbestos due to its low cost.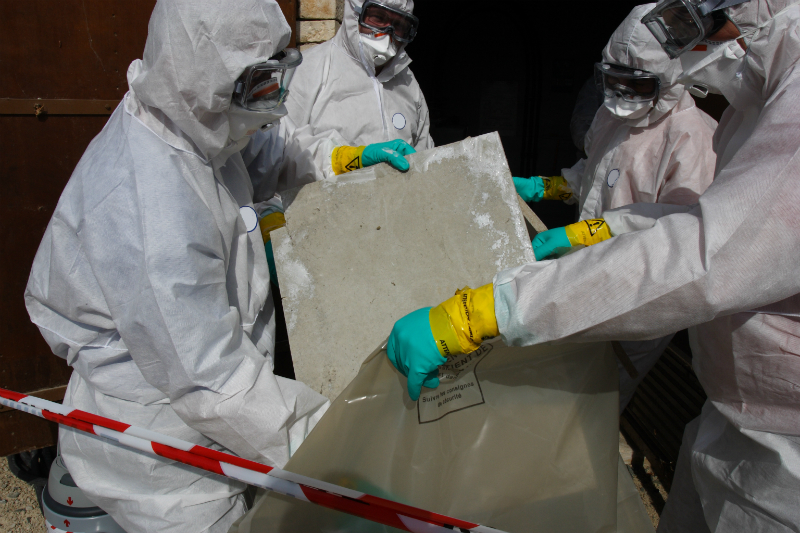 Contact us
Don't run the risk, It's not worth it!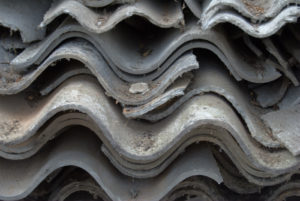 Unfortunately, there is no way to tell, just by looking, if materials contain asbestos. To confirm its presence experts using specialized microscopes must check the articles in question. We at Perth Roofing and Gutters can put you in touch with a laboratory for this testing. If you prefer to locate a lab, you can contact the National Association of Testing Authorities. In place of screening the suspect materials, experts recommend that you treat all construction products installed before 1985 as if it contains asbestos.
Asbestos is easy to inhale, the health effects of asbestos are serious, and exposure to asbestos is hazardous. Here are the most common illnesses associated with asbestos.
Benign Pleural Disease- affects the linings of the abdomen and the lungs leading to pleural effusions
Asbestosis- an irreversible and quickly progressing scarring of the lung tissue, which leads to difficulty breathing
Lung Cancer- An often fatal ailment affecting the lining in and around the abdomen and the lung
Recent exposure to asbestos is not necessary to develop asbestos-related disorders. There are many cases where decades past before the diseases presented themselves.
At Perth Roofing and Gutters we hold an unrestricted license to remove all types of asbestos, not only that which is a part of a roofing system. Our asbestos removal team works safely and efficiently to rid your home or business of this terrible threat to your well being.